I still have the flu and have developed resistance to Nyquil's benefits. If I don't die tonight (only half-kidding), I plan to see the doctor Friday.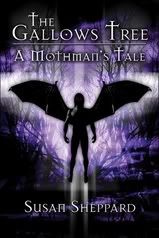 I'm reading a handful of books right now during my transient flashes of clarity when both eyes focus simultaneously. Check out the most interesting one
here
by Susan Sheppard, another West Virginia writer. I promised her I'll write a review -- and I will!